Touchplan Update: Making Construction Planning Easier
The newest release includes guide lines, project level constraints and a plan for an early finish.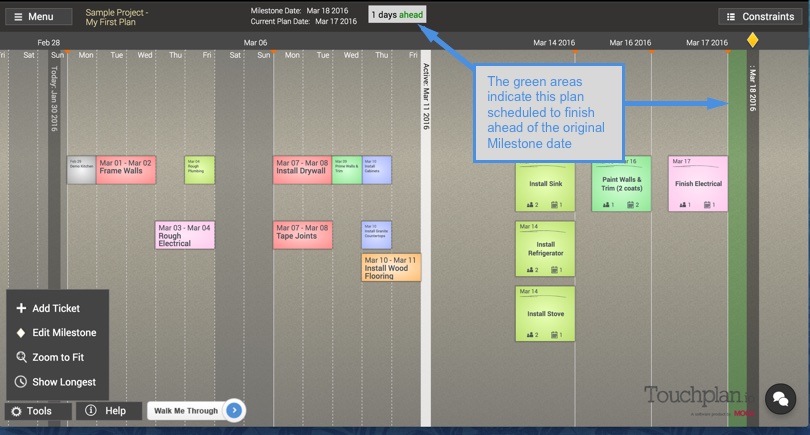 As we kick off our new blog as a place to discuss all things construction management and smart planning – we will also be using this space to communicate the latest changes to the application.
The newest release involves the following updates:
New Feature: Guide Lines on Columns
Creating pull plans has been simplified for your team. We've added grid lines to the space while you are sequencing your tasks – the lines help the team keep columns clearly defined and line up tickets more easily.
New Feature: Project Level Constraints Constraints are now at the project level – so you can access the same constraint in multiple plans. Create a constraint in one plan and it will be available in all the plans. This allows your team to track tasks that are dependent on them. Anyone can connect any ticket to any constraint to ensure they stay in sequence.
Date Calculation: Plan on schedule to finish early As your team works through the project you can see the impact of your changes to the overall completion date of your milestone. When your schedule is planned to finish prior to your original milestone you will see a green area to the left of the Milestone. The dates on the pull side will be recalculated from that early finish date.
Learn more during our demo on Tuesday or Thursday this week at 1pm EST or click here to schedule your a 1-on-1 demo with one of our application specialist.