Construction Management's 4 Biggest Challenges
Implementing new processes and tools is difficult, but the sooner you tackle the challenge to address your technology interoperability issues, the easier your projects will be to manage.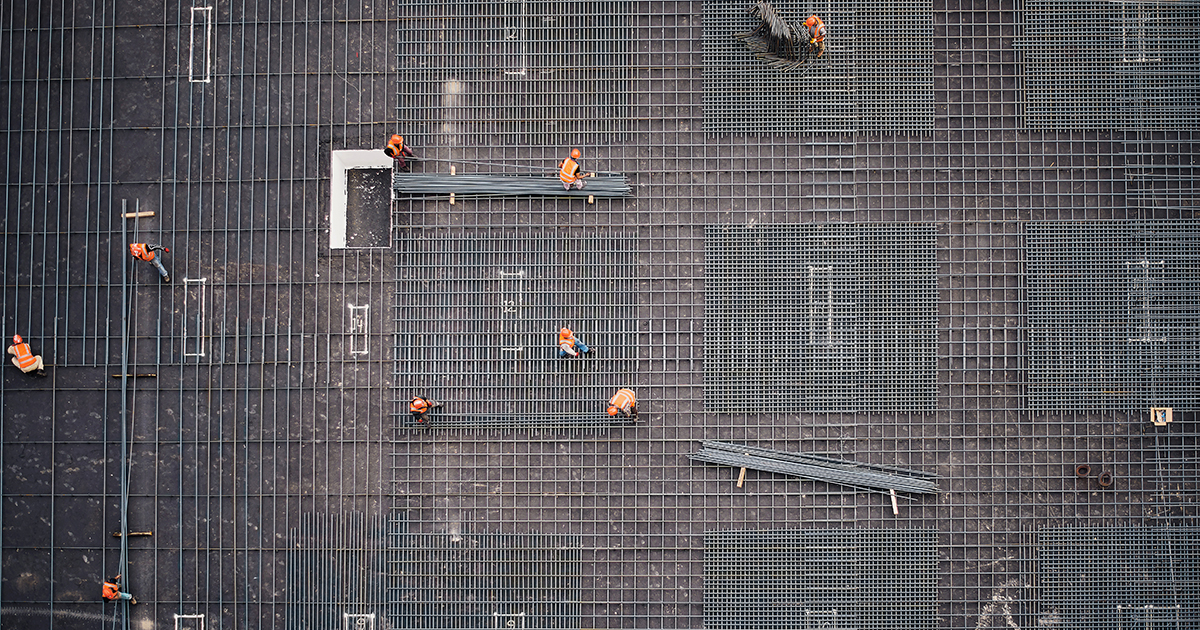 The Construction Management Association of America (CMAA) held its Focus19 conference here in Touchplan's hometown of Boston, MA earlier this month. The conference's audience is primarily construction management professionals, but also includes educators, tech firms and consultants. Covering leadership, technology, project delivery and organizational culture, the sessions delivered on the conference's aim of bringing the construction management issues that matter most into sharp focus.
Based on the sessions I attended and the conversations I had in between, these are currently the most pressing issues in the construction management field.
1. Technology is no longer optional
Many of the sessions on technology were standing-room only, a testament to the urgency of this topic for construction management. There was a clear sense that while the value of construction technology has been proven, the way to best implement and integrate it into a company's operations is less clear. This combination of inevitability and complexity ensures that the adoption of digital solutions will remain a top priority.
Takeaway: If you haven't developed a tech adoption strategy, make it a top priority. Here are some resources to guide you.
2. Interoperability is key
The logical next step from tech adoption is making sure systems and tools can work in tandem. The questions I heard attendees asking most often centered on their challenges with a lack of interoperability in their tech stacks. Whether the issue is legacy systems that can't communicate with newer tools, or a collection of newer technologies that aren't easy to sync, the ability to share data between them is critical.
Takeaway: Look for technology that offers APIs or other data-sharing capabilities to give you greater flexibility in how your digital tools report on your projects. Data on even the smallest details can have a huge impact on your project's success if it's strategically applied.
3. Industry culture must adapt for success
A key focus of many sessions was how the AEC industry can adapt in the face of a long-term labor shortage. Changing the culture of the industry in order to attract a broader range of talent is a crucial part of the solution. By making sure that the industry is an appealing, diverse and competitive work environment for everyone, companies will find it much easier to attract qualified workers to staff their projects.
Takeaway: Expanding the perception of who can or should work in construction will benefit everyone. In the meantime, here are some other ways to lessen the labor shortage's impact on your business.
4. Fear a lack of change
It's natural to fear change (Wayne's World, anyone?). As keynote speaker Crystal Washington noted, as humans we've evolved to react to fear in the same way that we react to danger. We avoid it. But that avoidance is the truly dangerous part: as tech adoption has upped productivity in almost every other industry, construction hasn't adapted nearly as fast. According to a study by McKinsey & Company, construction comes in second-to-last for digitization, and its productivity has trailed overall economic productivity, and even declined in some areas since the 1990s. That simply must change if the industry is to survive.
Takeaway: If your company hasn't already sought opportunities to change its approach to construction management, do it now. The industry's challenges aren't going away, so the sooner you tackle them head-on, the faster you'll evolve.
It's not all doom and gloom—these are exciting times. Implementing new processes and tools is difficult, but not doing so is even worse. Not everything new will be a success right off the bat, but the sooner you figure out what isn't working, the faster you can refine your strategy. The industry's challenges are also opportunities—it's just that as CMAA President Andrea Rutledge quipped, "some 'opportunities' are insurmountable!"
Top photo by Saad Salim on Unsplash