Guest Blog Series: The Journey to Operational Excellence (Post 6)
Dr. Anthony Kenneson-Adams examines continuous improvement & 8 common areas to consider as part of regularly monitoring progress.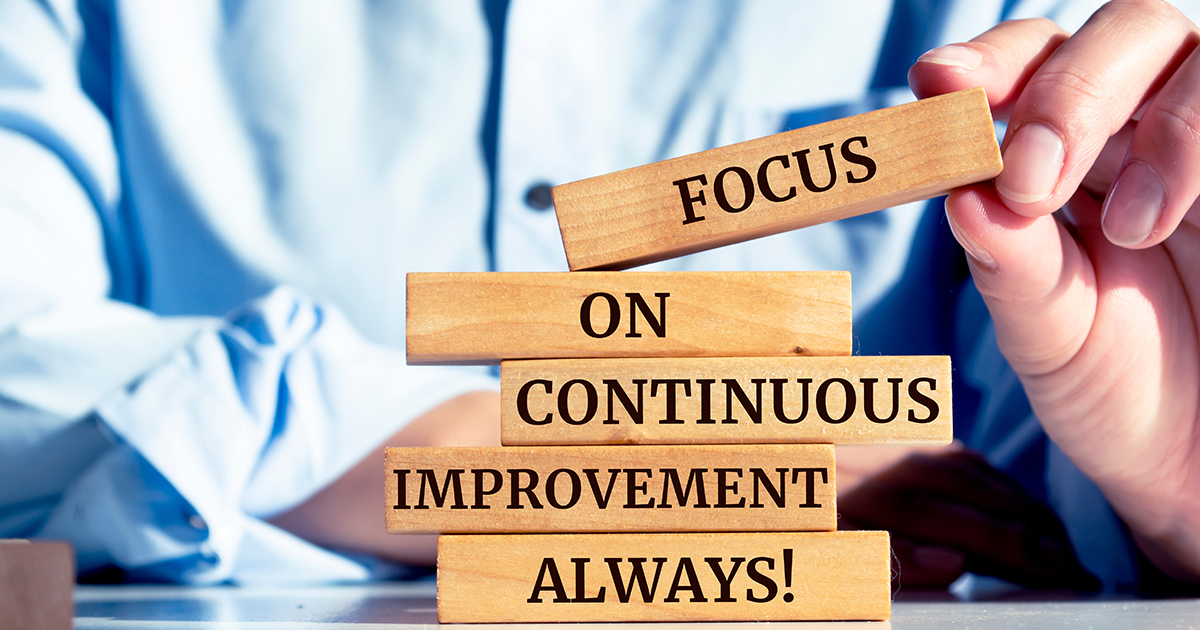 By Dr. Anthony Kenneson-Adams, FInstLM, Head of Learning & Knowledge Transfer, Project7 Consultancy
Today we present the 6th installment of an 8-step process to enable you on your journey to Operational Excellence.  We trust you will put these steps into action and power-up your journey to Operational Excellence.
Continuous improvement: When monitoring progress in a continuous improvement manufacturing project, there are several opportunities for further improvement that you can explore. Here are some common areas to consider:
Process Optimization: Analyze the data collected during the monitoring phase to identify bottlenecks, inefficiencies, or areas where further optimization is possible. Look for ways to streamline workflows, reduce cycle times, eliminate non-value-added activities, or improve resource utilization.
Quality Enhancement: Assess the quality data and feedback received to identify any recurring defects, customer complaints, or quality issues. Implement measures to enhance product quality, such as improving inspection processes, enhancing training programs for employees, or implementing more robust quality assurance methods.
Employee Engagement and Empowerment: Involve employees in the continuous improvement process by encouraging their participation, soliciting their suggestions, and empowering them to make changes. Foster a culture of continuous learning, innovation, and collaboration where employees are actively engaged in identifying improvement opportunities.
Supplier Relationships: Assess the performance and reliability of your suppliers. Look for opportunities to strengthen relationships, improve communication, and collaborate on joint improvement initiatives. Consider implementing supplier development programs or conducting regular supplier audits to ensure consistent quality and timely delivery of materials.
Technology Integration: Explore the use of new technologies, automation, or digital tools that can further enhance your manufacturing processes. For example, consider implementing data analytics, machine learning, or Internet of Things (IoT) solutions to gather real-time data, enable predictive maintenance, or optimize inventory management.
Continuous Training and Skill Development: Invest in training programs to enhance the skills and knowledge of your workforce. This can include technical training on equipment operation, lean manufacturing principles, problem-solving techniques, or leadership development. Well-trained employees are better equipped to identify improvement opportunities and contribute to the success of the project.
Feedback and Customer Engagement: Actively seek feedback from customers to understand their needs, expectations, and areas where you can improve. Consider implementing customer satisfaction surveys, feedback mechanisms, or establishing regular communication channels to gather insights that can guide your continuous improvement efforts.
Sustainability and Environmental Impact: Assess the environmental impact of your processes and identify opportunities to reduce waste, energy consumption, or emissions. Implement sustainable practices, such as recycling programs, energy-efficient technologies, or lean manufacturing techniques, to minimize your ecological footprint.
Remember, continuous improvement is an iterative process, and there are always opportunities for further enhancement. By regularly monitoring progress, involving stakeholders, and fostering a culture of continuous improvement, you can identify and capitalize on these opportunities to drive ongoing improvements in your manufacturing operations.