Crew Planning for Specialty Contractors
Crew planning across multiple projects is difficult when you need to reach milestones or revenue goals while managing multiple projects and durations with varying crew sizes. It's difficult to implement a standardized process without a single source of project information. You've got to get your project completed– on time, on budget, the first time.
Watch a Demo
CONSTRUCTION PLANNING CHALLENGES
Crew planning across multiple projects is difficult which can present some of the following challenges.
Poor Visibility for Crew Size Planning
Managing work across the different customers, projects, crew sizes, and time requirements is hard
No way of forecasting labor amount
Cannot confidently bid on jobs and communicate with clients when their needs change

 
Challenging to Adjust the Plan on the Fly
Can't identify the bottleneck in real time
No single source of truth for today's project and crew staffing
Cannot adjust quickly to move crews between projects and maximize available manpower
Hard to Manage Daily Scope and Crew Size
You don't have enough workers for the next day– forecasting the labor needs per project let alone per day or week remains a challenge
Difficulty Communicating Internally
Your plan hasn't been consistently updated
Nothing's ready and no one has the answer
ALTERNATIVES
Spend Hours Creating and Managing (Visually Unappealing) Spreadsheets
Hours are wasted manipulating data and moving headcounts
100+ Phone Calls by Lunch
You make dozens of phone calls & texts to coordinate changes between and across multiple projects and GCs
Multiple Revisions Within the Day
Despite finalizing and emailing a spreadsheet, changes are inevitable and the process begins again
5 REASONS TO CONSIDER

BEST SOFTWARE FOR CREW SIZE PLANNING
There are five main reasons to consider Touchplan:
EASY to…
Plan and Manage Crew Size

Plan and Tweak on the Fly

Manage Daily Scope and Workforce

Collaborate and Communicate in Real Time

Access Best Customer Service
Let's consider each of these reasons in detail.
1. EASY to Plan and Manage Crew Size
Easily visualize your staffing plan across projects in one view so you can stay on schedule and confidently bid with certainty.
Clear Day-to-Day Plan
Easily see the durations for your plan and activities to reduce the learning curve
Swimlane Visualization
Look-Ahead Planning
Accurately sequence tasks, keep members aligned, be accountable, and deliver on time
Actionable Insights
Review precise, real-time project metrics down to the field level
See problems in advance and proactively avoid future delays
Reliable Promising
Calculate a reliable promise date for milestone/project completion
Projects can stay on or ahead of schedule with accurate forecasting
2. EASY to Plan and Tweak on the Fly
Rely on a standardized tool with real-time updates and detailed variance reasons to identify bottlenecks, manage expectations, and keep projects on schedule.
Digital Planning
Material Tracking
Real-Time Updates
Variance Reasons and PPC Tracking
3. EASY to Manage Daily Scope and Workforce
Access actionable insights to analyze and adjust where teams are ahead or behind on planning versus what is really happening on site.
Live Crew Size View
Staffing Profile
Understand labor needs across all active projects
Proactively reallocate crews according to your needs
Gantt Chart Report
Holistic view of the project or plan
View metrics across the duration of a specific task, crew size, planned dates, actual finish dates, and specific roles by day, week, or month
Dashboard Views
Visualize multiple projects and jobsite locations for the daily plan
Download additional reports such as weekly work planning to see who's on site, crew sizes, and more
View all of your data in a simple visual dashboard to understand where your project is and where it needs help
Quantity Tracking Dashboard
Budget and Time Overrun
Track where and how much a project is going over time and budget to identify areas that need attention
4. EASY to Collaborate and Communicate in Real Time
Digital collaboration tools enable teams to stay up to date, adjust the game plan as a team, and build better together.
Collaboration Tools
Unlimited Users
One license includes all users
Everyone can adopt and use, from the office all the way to the field level
Mobile Access Anywhere
Teams can modify, change, and view project details remotely from the field
Cloud-based
Touchplan stores historical data and enables team members access projects from anywhere via the internet
5. EASY to Access Best Customer Service
Before Using Touchplan
No efficient process to help schedule projects
Difficult to manage the data and appropriately execute
Hours spent manipulating data
Hard to track materials and adjust when issues arise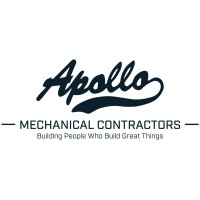 A lot of hours had been wasted in simply manipulating the plan data, and eventually the plan data gets so out of date you simply end up in a reactionary state.
After Using Touchplan
Ability to see duration of a project from the start to end date
Can manage multiple areas of a project from one digital interface
Substantial time saved updating the plan throughout the project
Can diagnose problems in real-time and adjust timely and accordingly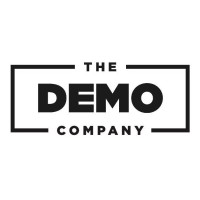 With Touchplan, I can group our people by crews with a foreman at the lead and point and click. Its visual appeal and ease of use made it an easy decision to go with Touchplan.
Ready to get in touch?
Whether you have a question about features, demos, pricing or anything else, we're here to help.
If you are logging into a project, do so
here
.