How Collaborative Planning is the Key to On-Time Project Delivery: A Webinar Recap
Hear from a panel of experts on how collaborative planning enhances owner satisfaction.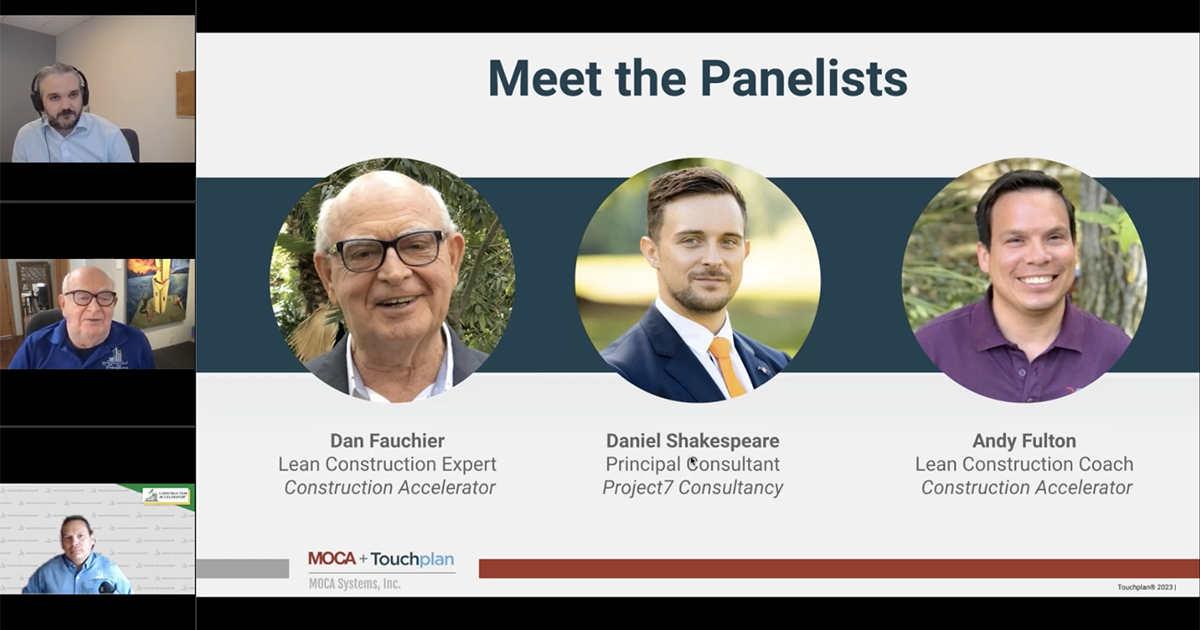 63% of commercial property owners identified schedule as their top priority for value related to construction project performance. With this notion top of mind, Touchplan recently hosted a webinar on commercial property owners' satisfaction as it relates to construction projects.
Touchplan's Head of Reseller partnerships, Noah Baker, hosted a discussion with collaborative planning experts Dan Facuhier, Daniel Shakespeare, and Andy Fulton. The group discussed how owners can revise their scheduling specifications to include collaborative planning and the steps construction project teams can take to deliver on-time and under-budget projects.
Some of the key takeaways from the webinar include:
Collaborative planning allows for trust to be built among general contractors, designers, owners, and tradespeople. This only enhances the timeliness and quality of work and allows owners to deliver their projects on time and safely.
Digital planning platforms allow for easy access to data that can accelerate the building of trust and reliability among all parties and the accumulation of information about project hiccups and reasons for setbacks.
Collaborative planning fosters better buy-in and a greater chance of future project bids due to the ease of communication and involvement of all parties at every level of the planning process.
If you want to watch the entire webinar, you can find it on our website.