Learn about Touchplan's Latest Feature – Hover Over
Learn about Touchplan's latest feature called Hover Over and how it makes huddles/meetings more effective.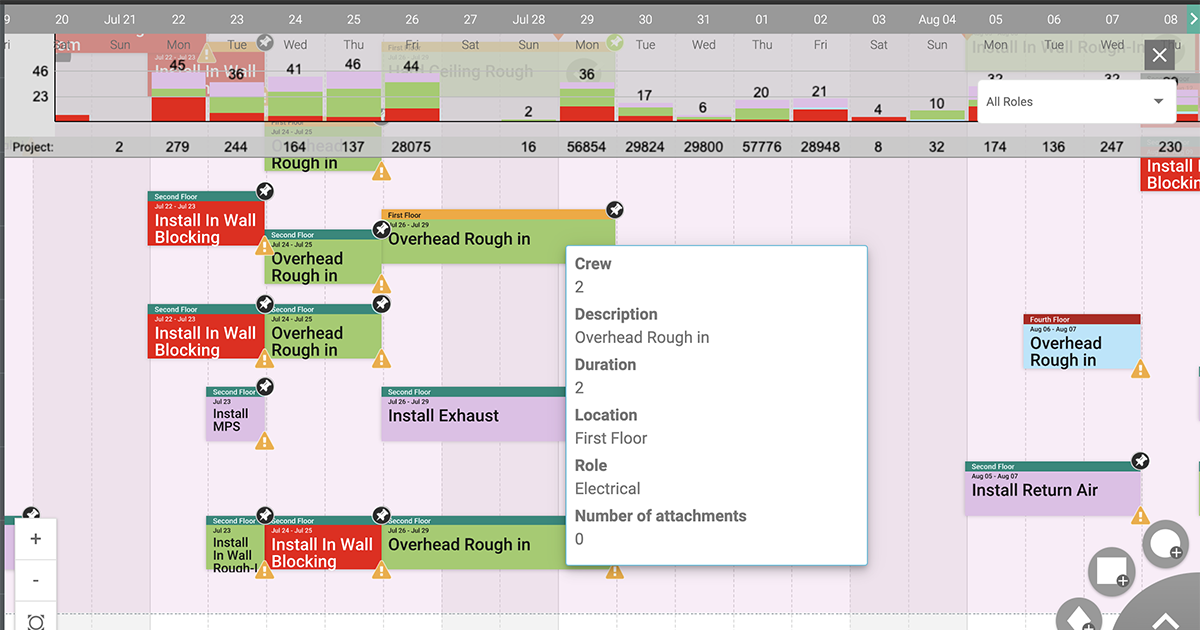 Touchplan added a new feature called Hover Over which allows teams to more effectively hold huddles/meetings to review their tickets and keep them in the context of the overall plan.
We sat down with the Touchplan product team for a quick Q&A to learn more about the feature.
Please tell us what Hover Over is all about and how it helps customers?
Hover-over allows users to see the key details of their tickets without the need to click or change the zoom.  They can move the mouse cursor over the ticket to see the information.  We give users the ability to customize what fields will appear in the hover-over to help them keep the focus on the things that are important to them and reduce visual clutter.
What pain point does Hover Over solve for customers?
Customers want to view their plans at a high zoomed-out level and still be able to look at the details of their tickets.  The problem is that the only way to see the details of a ticket right now is to click on the ticket, which causes the view to zoom into the ticket and open the ticket editor.  The view remains zoomed in when the user closes the ticket editor, so they've lost their place on the larger plan view. Hover Over solves that problem.
As a product developer, what excites you most about this new feature?
It's gratifying to create features and improvements to Touchplan that boost our customers' productivity.  Hover Over makes navigating and managing large plans significantly easier, and I look forward to hearing how we can make it even better.
For more information on Touchplan's Hover Over feature and how to best utilize it, please contact our customer success team.