Power the Frontline: Enabling the Eyes and Ears of the Field to Own Safety
Customer Engagement Executive Manager Kevin Gausch from SafetyCulture join us for a Safety Week guest blog post on the keys to driving a "Safety Culture"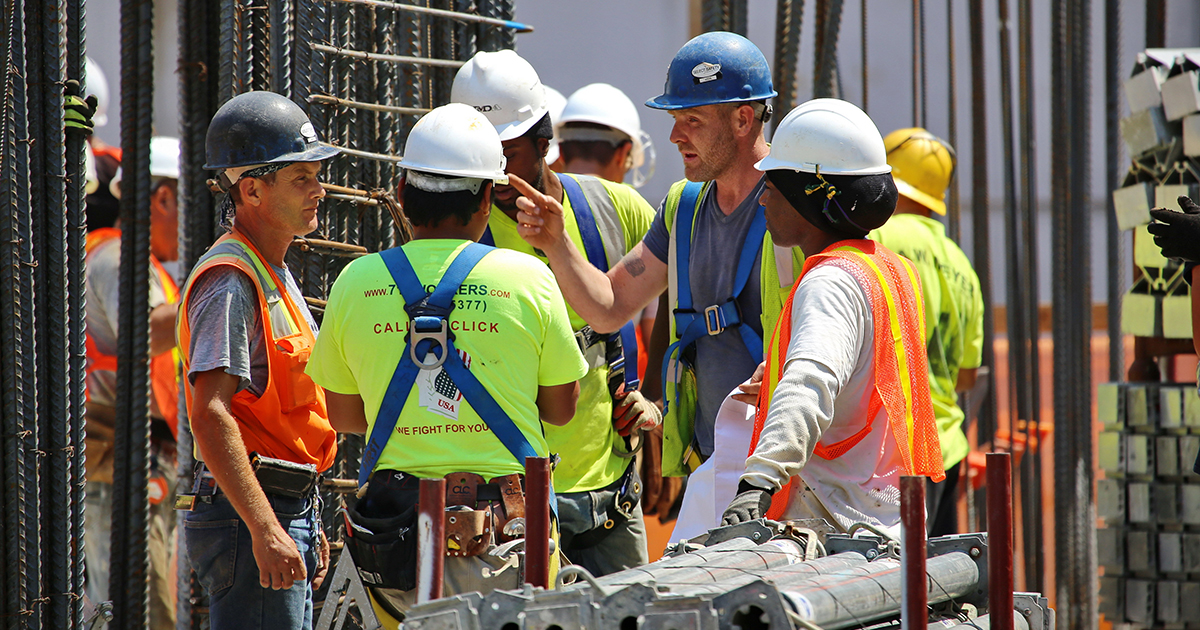 By Kevin Gausch, Customer Engagement Manager, SafetyCulture
There's no better time than Construction Safety Week to stop and take a minute to celebrate the work of the amazing people in the industry who go above and beyond to make safety the foundation of everything they do. These people are often taken for granted, and it's not until something goes wrong that they are truly valued. But is safety solely up to them?
SafetyCulture has helped some of the world's largest industries embed a culture of safety and accountability in their organizations. In doing so, we've found that democratizing safety is a guaranteed path to operational excellence. Using technology, we believe we can empower every single worker to have a voice and in turn, help create a safer and more efficient workplace. It's not just up to those with 'safety manager' in their job title. It's the people on the frontline in every industry who have the visibility to own safety practices from the ground up.
From what I've seen, most organizations have a ways to go when it comes to giving their workers a voice, particularly those on the frontline. But this largely unheard-of workforce is the key to safer and more efficient workplaces.
Are frontline workers actually being heard?
Recent research conducted by SafetyCulture and YouGov made one thing very clear. The majority of frontline workers feel unheard by upper management. These critical workers want a say in the operations and running of their workplaces. Two-way communication between frontline workers and management is no longer a 'nice to have,' it is a business imperative.
Leaders need to be arming their teams with the right tools to allow them to add value, be heard, and keep themselves and those around them safe. Striving for compliance over empowering staff and trusting their insights will only get an organization so far. Let's examine some of the statistics that stand out.
67% of frontline workers say that they are never, rarely, or only sometimes listened to on topics that matter to them the most. Among those frontline workers with office-based colleagues, nearly two in 10 (18%) feel that office-based workers are more respected than those on the frontline. A staggering 66% of US frontline workers surveyed feel they are sometimes, rarely, or never listened to by management on the topics that matter most within their organization.
Are we actually seeing action when it comes to safety?
For most, lack of action prevents frontline feedback. Close to 1 in 3 workers agree their willingness to provide workplace feedback is impacted by a belief that nothing will be done once reported. 24% of workers, more than 1 in 5, agree that feedback is only one-directional in their organization, from management to employees.
When it comes to driving action, just over 1 in 4 American workers feel empowered to solve issues themselves. Feeling confident they have a valued voice is a top priority or very important for frontline workers, and when considering new jobs or roles – 60% overall.
Most frontline industries have relied on the traditional top-down approach to communication and safety management, including safety practices, where frontline workers are told how and when to adopt processes, with no formal buy-in process.
What's the key to driving a safety culture?
Empower your frontline to be the eyes and ears in the field. Put the right processes and tools in place to connect teams from a distance, engaging and enabling them to speak up, raise issues, and take action. Deliver results based on their observations to show the frontline their insights are making a difference. When workers have more of a voice, the whole organization benefits.
Open communication with management can potentially provide an opportunity to make processes better, and identify areas of improvement or gaps in safety practices that have gone unnoticed. After all, those who are closest to procedures are best placed with knowledge on how to improve them.
To accomplish this communication between the feedback and the frontline, focus on building out a continuous feedback loop that connects your core initiatives with frontline feedback.
Manage – open up channels for two-way communication, feedback loops and problem-solving.
Plan – Get your teams on board. Initiate collaborative planning and processes with your team.
Improve – Build a holistic picture of your workplace operations with data and feedback. Develop new standards and training programs to match.
Act – Empower the frontline with tools to take action. Foster a culture of accountability and proactivity.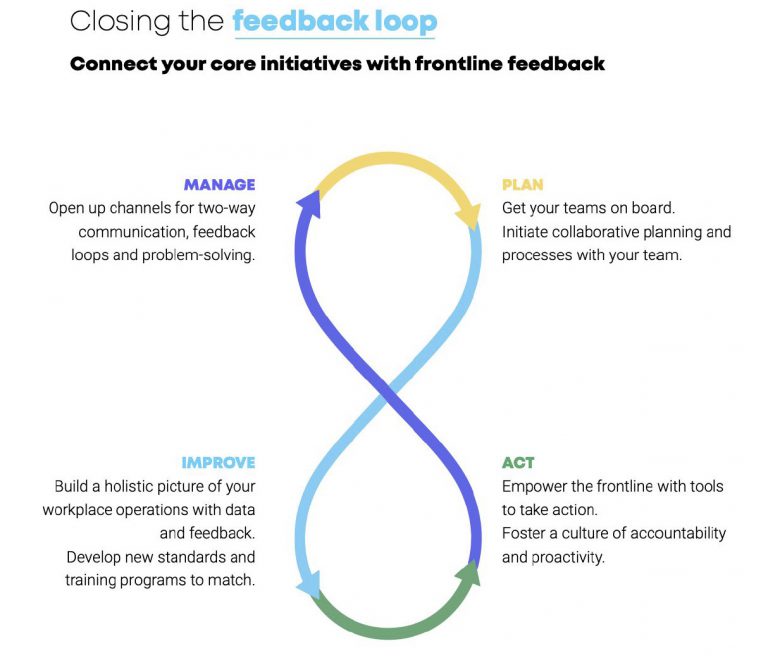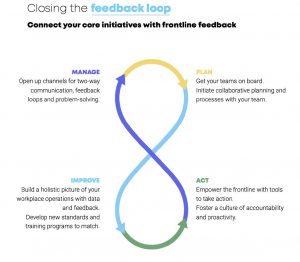 At SafetyCulture, our most successful customers in the construction industry are using technology to make this two-way communication possible. With SafetyCulture's flagship product iAuditor, teams can quickly capture safety issues anonymously, drive action, and manage operations digitally.
For example, Faith Technology Inc, an organization comprised of construction, engineering, manufacturing, and renewable energy experts, data captured in the field using iAuditor has allowed frontline employees to be more aware of the hazards they're exposed to, and the safety team to adopt proactive safety mindsets and remain agile to changes in risk such as poor weather conditions. Read more.
About SafetyCulture
SafetyCulture is the operational heartbeat of working teams around the world. Its mobile-first operations platform leverages the power of human observation to identify issues and opportunities for businesses to improve every day.
More than 28,000 organizations use its flagship products, iAuditor, and EdApp, to perform checks, train staff, report issues, automate tasks and communicate fluidly. SafetyCulture powers over 600 million checks per year, approximately 50,000 lessons per day, and millions of corrective actions, giving leaders visibility and workers a voice in driving safety, quality, and efficiency improvements.