How Project Teams Can Adapt During COVID-19
Download the latest ebook to learn how you can keep your construction teams healthy and your construction projects up and running amidst the COVID-19 pandemic.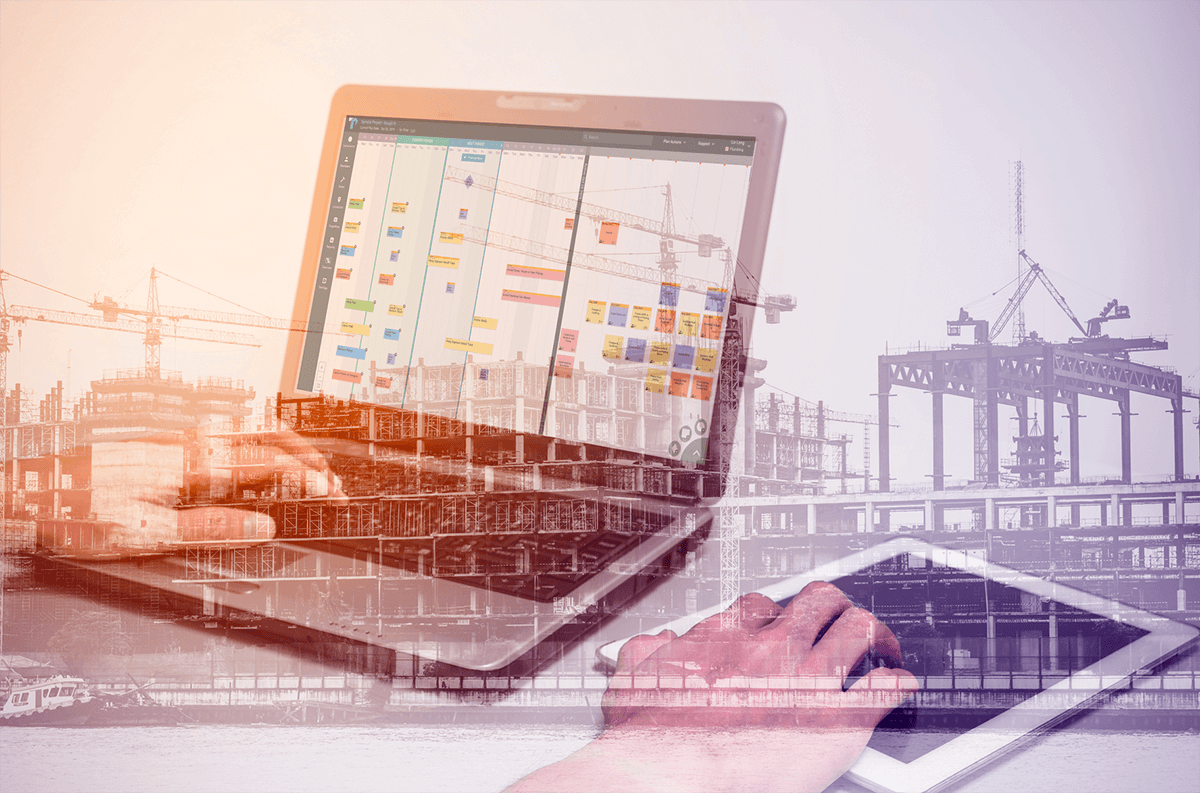 The impact of COVID-19 is being felt on a global scale. While no one can predict its outcome, every project team must introduce changes to their daily routines to maintain health and safety and cooperate in slowing the spread of the virus. One of the most crucial adaptations is keeping communications and collaboration consistent regardless of where team members are physically located.
The only way projects and organizations can work through this period and emerge successfully is through remote-based work strategies and solutions. Some jobsites are experiencing complete shutdowns, some are implementing changes to their workflow to practice social distancing, and others need to adjust their planning and scheduling operations. Normal interactions like meetings in the trailer, in-person discussions and just being within an arm's reach of crew members are stifled by social distancing efforts. Contingency plans for projects are no longer a luxury, but a necessity. A new era of remote-based work is upon us, and no job is immune.
So, how can you continue working together to keep momentum going and stay efficient in a remote environment? Here are some ways you can act now to keep your teams healthy and your projects up and running amidst the COVID-19 pandemic.
Connect With Your Teams Every Step of the Way
During this shift, individuals may start to feel isolated from their teams and jobsites. Digital communication tools are plentiful to support critical conversations and allow for valuable face time. Try a blend of conference capabilities and planning tools to keep teams active and engaged. Consider conference tools that give teams the power to connect with multiple people both telephonically and with video components. This mimics the experience they're used to in the field, making the change feel slightly more natural. Investing in planning tools will amplify the conversations, tracking teams' thoughts in order to build out important contingency plans.
Touchplan is an example of a construction-specific collaborative platform to ensure every team member is sharing their best ideas every step of the way. When adopting new tools, consider things like:
Is it web-based and accessible from anywhere?
Does it allow you and your team a place to plan, schedule tasks and see updates in real-time?
Does it provide analytics or facilitate conversations to better understand areas for improvement?
It's paramount that teams stay connected to chat, check-in and exchange ideas with one another, just as they would in the field. Make time for conversations and planning to empower teams to continue collaborating and communicating throughout the day.
Build or Join a Community
Our environment and industry is changing by the minute, and it's important to bring communities together in ways that are manageable for our current reality.
Organizing virtual meetings with colleagues is only half the battle. Take the time to prioritize building relationships and staying connected with other teams and individuals facing similar industry threats amidst this pandemic. Here are some ways to stay connected with them virtually:
Discussion groups: share ideas on agreed upon topics, ask questions, and learn from one another
Free time to "be together": breaks and meal times during the work day don't have to be isolated. Call a co-worker or an industry friend and casually chat as you would in-person
Digital happy hour: cap off the week by recognizing the progress made as well as share some needed bonding time
Interested in joining a community? Touchplan will be hosting virtual meetings to dedicate time to share ideas, ask questions, and learn from one another.