CMMS: Unleashing the Potential of Your Maintenance Digital Backbone
Dr. Anthony Kenneson-Adams provides three best practices to ensure that your CMMS becomes a valuable asset rather than a data graveyard.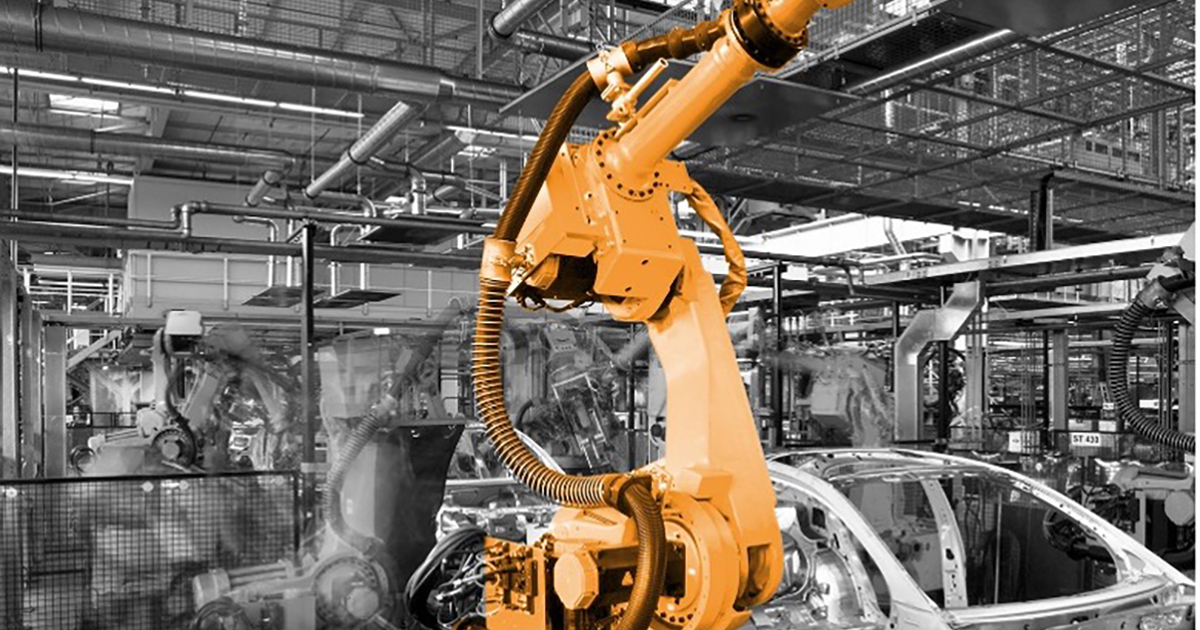 By Dr. Anthony Kenneson-Adams, FIoL, Head of Learning & Knowledge Transfer, Project7 Consultancy
Introduction
In the bustling realm of modern manufacturing, where precision and efficiency reign supreme, the digital technology of Industry 4.0 plays a pivotal role. Among the myriad of tools and systems at a maintenance manager's disposal is the Computerized Maintenance Management System (CMMS).  The CMMS can be the digital backbone for maintenance, providing streamlined planning and execution, parts management, and data-driven decisions, that importantly drive reduced downtime. Yet, for many manufacturing enterprises, the CMMS has earned a dubious reputation – as the place where data goes to die.
The Power of Data
We have learned the lesson that as engineering and maintenance managers we need data.  We have spent thousands of Dollars/Euros/Pounds implementing great data-gathering CMMS.  We have upgraded, added functionality, attached BOMs, and listened to the evangelists for critical asset care, management of storeroom parts, and data-driven iterative maintenance management.
However, maintenance defects can still account for more than 30% of all machine lost time, and machine availability in the OEE equation can frequently be less than 60%, maintenance departments still find time to fix the same problem twice, and reacting to machine breakdowns in some businesses can expend more than 40% of maintenance man-hours.
So what is going wrong?  What I see across the gambit of industry is that data is put into the CMMS as a comfortable place to rest and 'die', and all too often the data which is costly to collect has little or no effect on building reliability, driving OEE or business profitability.   The purpose of a CMMS is not as a repository but as a fuel tank to drive the engine of reliability.
Intelligent use of CMMS data is key to:
PM design and ongoing optimization.
Intelligent FRACAS.
Business altering FME(C)A.
Problem-solving that is done once and once only.
Driving machine availability.
Improving business impacting OEE.
Saving time across all the 8 wastes.
CMMS software is designed to capture and manage data to drive equipment reliability. However, a closer look at how CMMS data is used within manufacturing often reveals the stark reality that data underutilization is rife and that data is metaphorically buried never to be seen again.  So the simple message to my fellow maintenance professionals is that when it comes to the CMMS don't bury data, rather be a data miner.
Reviving CMMS Best Practices
It's time for maintainers to rethink their CMMS strategy and unlock its full potential. Here are three best practices to ensure that your CMMS becomes a valuable asset rather than a data graveyard:
Budget and Time
A major change that is needed in implementing CMMS optimization is provision of an ongoing budget to manage and train our people to interrogate and manipulate CMMS data. If our employees do not know how to add intelligence to the data to solve problems, then we can't expect them to use that data to improve machine reliability. Plan time into the budget to train staff on FRACAS, 6 Sigma DMAIC, trend analysis, and other established statistical and Lean tools that will exploit your collected data.  A well-informed team is more likely to use the system effectively and consistently.
Set Clear Expectations
There should be a business expectation that data is a source to drive business. When leaders set the expectation, lead by example, and remove the barriers, then data driven business becomes a source for driving revenue and increasing margin.
Regularly Review and Refine Processes
Continuously evaluate your CMMS data interrogation and mining processes and adapt them as needed. Solicit feedback from your team to identify areas for improvement.  CMMS data interrogation should be your first point of contact for improving machine reliability and continuous improvement.
Conclusion
The CMMS, once relegated to the shadows as the place where data goes to die, can become a beacon of efficiency and intelligence in building your machine reliability.  To achieve this transformation, we as maintenance professionals must recognize that the CMMS is not just a data repository but a powerful tool for optimizing machine reliability.
By investing in training, integrating with cutting-edge tools and technologies, setting data entry standards, prioritizing data use and fostering a culture of data interrogation and continuous improvement, maintenance leadership can breathe life into their CMMS. Only with use will your CMMS evolve from a stagnant data graveyard to a fuel tank to drive machine availability and operational excellence in the digital age.