Looking Ahead: Cultivating Resilience to Get Back to Building
It's time for the industry to level up in a variety of ways and do better together.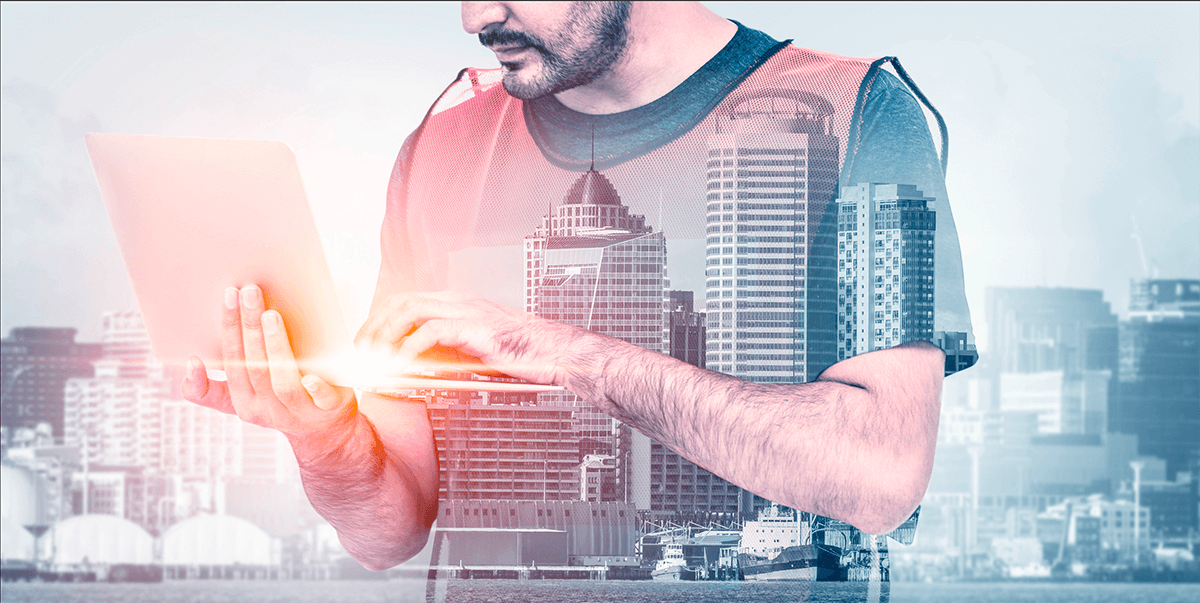 We recently discussed vital actions every construction project needs to take now to tackle COVID-19, but it is time to look ahead to business post-pandemic. While many industries and individuals are consumed by returning to normal, the reality is that the normal we knew will not simply return, nor should we want that. Instead, let's focus on the new normal, and how we can return to better. The idea of returning to better is built on two core ideas. The first is that of cultivating resilience, asking what would be good for the construction industry in the midst of this crisis. The second is having mutual long-term prosperity be the organizing principle for relationships with associates and the supply chain.
Cultivating resilience
Business resilience is the ability an organization has to quickly adapt to disruptions while avoiding costly downtime, maintaining continuous business operations and safeguarding people, assets and overall brand equity.
The key consideration when we look specifically at cultivating resilience for this industry boils down to one key question–what can you do and how can you do it?
Consider general contractors which must cut back on jobs or hours during this time. While they may "recover" as the industry comes back online, the question is what are they doing to come back stronger?
In another example, in Boston there is the discussion around working in zones or limiting the number of contractors per floor. In some respects, the new regulations are disrupting workflow and preventing teams from being as efficient as they once were. The way teams worked previously will need to be adapted. This is a time to rise up and do things differently to come back stronger.
What is your plan B?
With these scenarios in mind, there are several items to contemplate. If business does not resume as normal, and not all trades will come back in full force, what does that mean for businesses? Given  the new regulations and limitations of the new normal, you need to have a plan B. Let's take a look at what that means.
Have plans and responses in place and tested
Better practices must come out of this experience to ensure better preparation for the future. Having systems that are visible and visual is key. Part of this preparedness is building depth and robustness in the processes ensuring that no interruption in flow is seen in the event of unforeseen circumstances. For example, utilizing Last Planner® effectively so that in the event that a superintendent was ill, another can come in and pick up on the project.

Ensuring that there is a workable backlog
When projects resume, they won't have the flow that they had when they left and some trades will not come back in full force. This creates a great need for trades to have a workable backlog. It also directly feeds into takt time.
Improved takt time capabilities
The term "takt time" comes from the German word "Takt," which refers to a bar of music or meter. In the context of Lean, the term is used to refer to the pace of production required to match customer demand. Takt time is equal to a product's sell rate.
Takt timing capabilities need to be honed as these will need to be used more than ever before. Establishing how to effectively observe it will be the biggest challenge to overcome, however is essential in facilitating distancing within the new limitations.
Opportunities for time buffering between trades and reducing touch time will need to be identified. This could happen through crews kitting their own stations, and the utilization of the workable backlog to create touch time by incorporating it into their back up work and next activity.
Working together and using creativity
We need to work together and define new solutions for the future. What we could see more of, which there is an opportunity for in this new normal, is multi-trade off-site construction. Reducing the risk by teaming up. Some companies, such as Boldt, DPR and Skender, have subsidiaries through which they can facilitate this.
Ensuring continued efficiency in this industry is going to require some creativity. This can happen though, among other things, adapting organizational capabilities and enhanced prefabrication efforts. There is an opportunity to revisit cells for production and consider a revamped approach to the assembly line – what if the product remained stationary and crews rotated?
Mutual long-term prosperity
The cornerstone of long-term success is the mutual long-term prosperity as the organizing principle for relationships with associates and the supply chain. For too long, the industry has seen skilled people as disposable and this crisis has resulted in too many layoffs over this period.
Let us consider Toyota's organizing principle:
Doing things to reduce the workload of the current team before bringing new associates on board to minimize the risk of needing to layoff associates
Work with a select number of suppliers, instead of all suppliers, with a view to invest in those firms and those firms to invest in them.
The construction industry is seeing an awakening in people, as everyone realizes how fragile things can be. This shines a light on the opportunity to cultivate a new way of managing relationships.

What is the why?
The first step towards the change is changing perspective. Look beyond the what and how of a project and bring all parties together to discuss the why–why are we building this building? Provide clarity,  find what you need to know, and keep moving toward your goals. Having common goals will bring teams together and facilitate a different outlook on the project.

Moving projects forward
Strong partnerships and relationships will be key in enabling getting the work done in these times. When planning in Touchplan it is about talking to each other in a way that's more humanistic and collaborative.

Safety first
We need to take care of each other. There are trades who can't or don't want to work due to safety concerns. More value needs to be placed on these relationships, and solutions need to be established for these scenarios to mitigate the impact on the rest of the industry and allow for the supply / demand balance.
Mutual respect
Not only does there need to be a supply / demand balance, but firms often need to be reminded that the power structure goes both ways. A mutual respect between firms and their contractors or subcontractors is critical to longevity. Prioritize mutually beneficial relationships.
Get back to building
Building in the downturn is not just about lower costs and improved margins, and it does not need to be considered opportunistic. In these times, it can be seen as an opportunity to support each other when cash flow is difficult and keeping the industry together growing.
It's time for the industry to level up in a variety of ways and do better together. There are countless ways to foster growth amongst people, teams and jobs now that will help revive the industry as the economy bounces back.
Will you be ready? Get started today.