How Trades Can Use Construction Planning Software to Improve Crew Planning – A Webinar Recap
Get a recap of our recent webinar that focused on how specialty trades can use Construction Planning Software to better manage their work crews.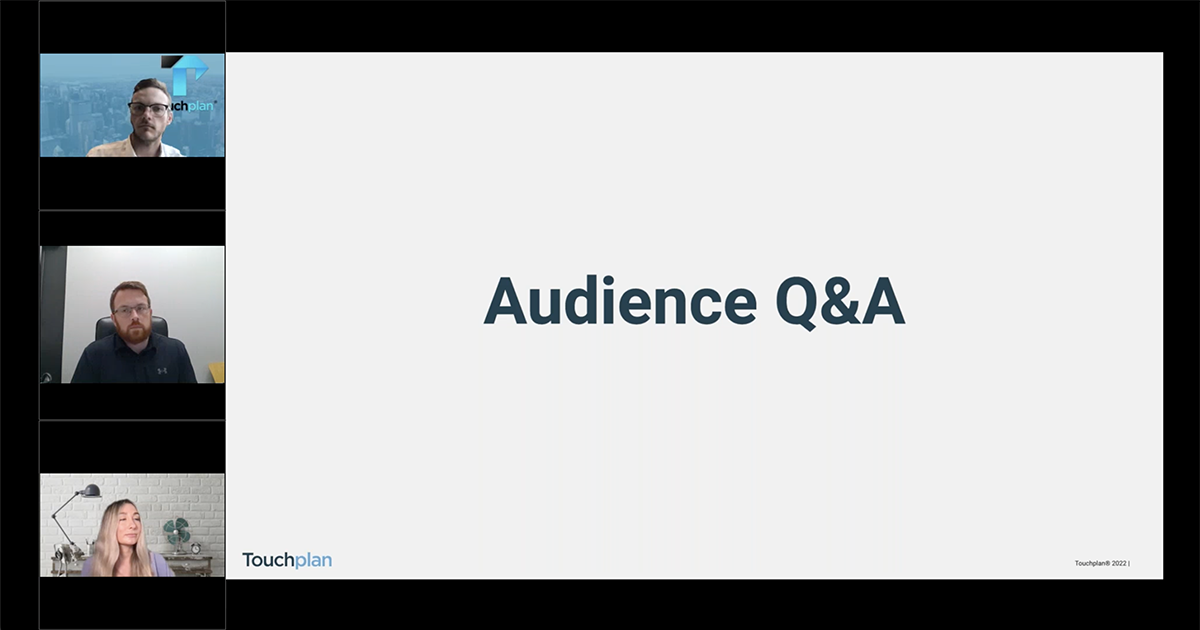 Touchplan recently hosted a webinar featuring Sales Lead Matthew DeKoeyer and a panel of specialty trade contractors on using Construction Planning Software (CPS) to manage their work crews and team leaders better.
The group discussed how Construction Planning Software improves visibility to plan their work crew sizes, helps better manage workforce, allows plans to be adjusted on the fly, and more.
Some of the takeaways from the webinar included:
Construction Planning Software, like Touchplan, helps trades simplify instructions with foremen. It breaks down the master schedule to make it digestible and provides the ability to move it with milestones. CPS is "needed tech" to manage their human capital and easily identify where staff shortages exist. This is crucial to trades, especially now, where they are seeing frequent growth.
Construction Planning Software allows trades to identify issues they may have not previously seen and can do it much sooner during a construction project. Before using products like Touchplan, Trades would have to build macros into spreadsheets which was rather frustrating. With CPS, they are building a "better system," which saves a significant amount of time in terms of planning and scheduling.
Before having a quality Construction Planning Software like Touchplan, data entry was a full-time job for specialty trades. Touchplan offered the best visual and easy-to-use product that allowed for better strategic planning as it relates to the workforce. Trades use the swimlanes to manage their work crews and tickets to manage foremen. With labor-intensive projects, it is a game-changer.
If you want to watch the entire webinar, you can find it on our website.