Project Production Management: Occupied Construction – Moving In With Takt (Part 10)
George Hunt explains some of the additional challenges that need to be considered when using Takt in an occupied setting.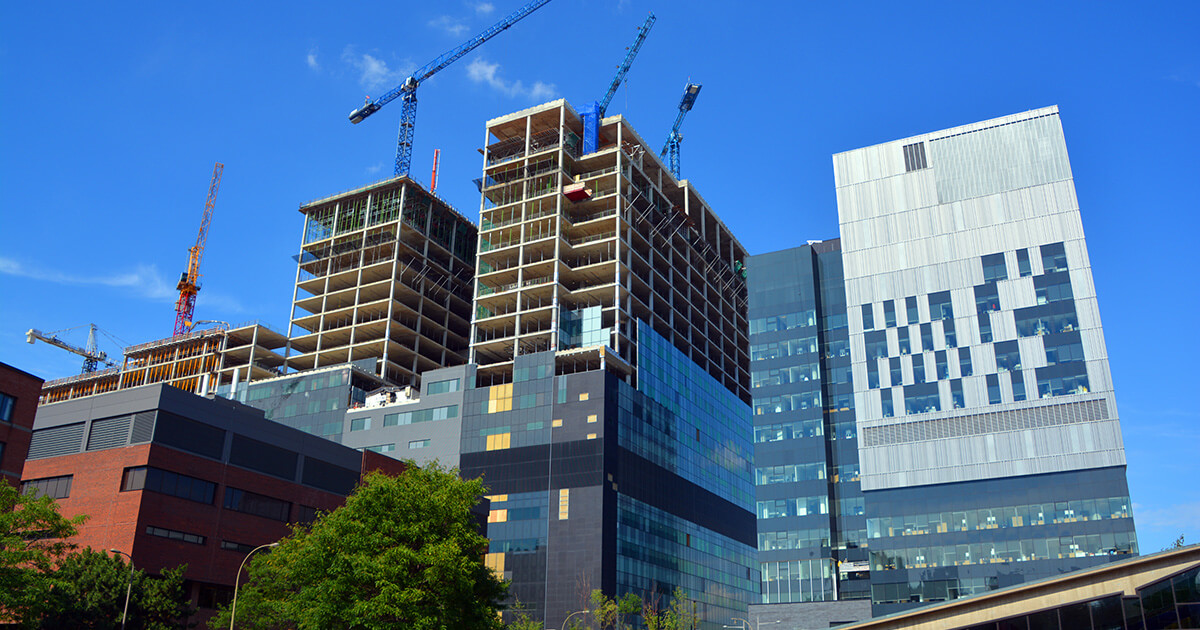 (By George Hunt, Lead – Pre-Sales/Sales Engineering Touchplan) Those who have completed projects in an occupied setting understand that they come with their own unique set of challenges. As we discussed in last week's post, Takt has been used successfully on construction projects in general, and that includes occupied settings. While Takt is a good way to combat some of the impact that these challenges bring, we want to present some additional considerations to take into account when using Takt in an occupied setting. We'll also be referencing a relevant completed project that George was on for some context.
Handling the Usual Suspects
An obvious challenge in an occupied setting is working around the tenants of the building. We have to keep everything separate enough, but also keep those in the buildings safe and as undisturbed as possible. This requires clear, concise communication about where and when activities are taking place and what types of restrictions will be required. Because Takt is on a regular rhythm, workflow becomes more predictable, making it easier to communicate where and when things will be happening.


In the example of the Lahey GIM project, two wings were being worked on simultaneously with tenants on the floor below. Based on the one-day Takt that was set, a detailed plan was able to be given to the downstairs neighbors, noting exactly which areas needed to be blocked off for plumbing tie-ins. While this event brought some level of disruption, confidence in the Takt plan allowed for the least amount possible.
New Considerations
Nevertheless, there are still challenges with occupied construction that we need to take into consideration when designing our Takt plans. These types of projects will inevitably bring more unknowns and variation, translating to more ways in which plans can be derailed.
On the Lahey project, we planned and got permission for sectioning an area off to core during the day. Once the work started, it became apparent that the noise was too disruptive, so that operation needed to be moved to off-hours. This caused us to need to re-plan so that coring at night didn't create a new problem for the dependent operations during the day.
Teams must make sure their plans are robust enough to withstand the variation that will occur. This means implementing strategic time, capacity, and/or inventory buffers for when things happen and we need to change course.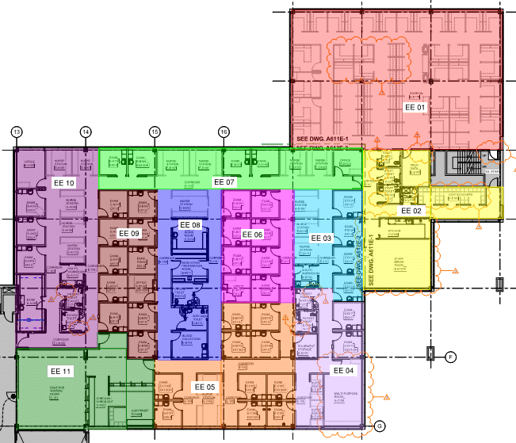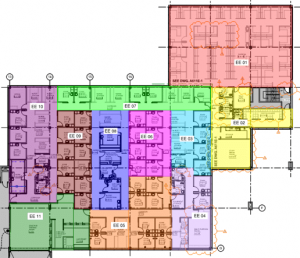 With Lahey, areas of the floor were designated as workable backlog to act as a capacity buffer for when trades finished early or as a fall-back if work in an area needed to be paused. By accounting for variation, the plan allowed workers on-site to remain productive and continue to add direct value to the project.
As long as we account for the additional challenges of occupied construction, Takt is a great way to minimize impacts that happen to our job as well as the disruption to the occupants—it's mutually beneficial.
For more information on best practices of applying Takt in an occupied construction space please read our case study Working Smarter to Add Essential Space, and also see our video A Real-Time Look Into Why Planned Activities May Finished Outside of The Planned Timeframe.